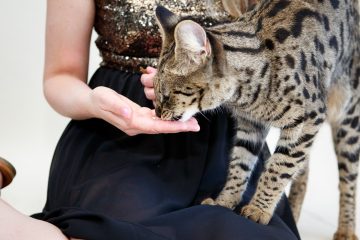 The daily running of the cattery is carried out by me – a 32-year old woman with a great love for my family, cats, and many other animals. Although it is quite expensive to take good care of my pets, the Savannahs are my greatest hobby and make life extra joyful.
I am in possession of the certificate Professional Competence of keeping Cats and dogs. I have completed my internship, as well as my theoretical and practical tests with good results.
My two young children have grown up with the Savannahs from a very early age and love to play or cuddle with them. We all are enchanted by the Savannahs – how could it possibly be different? These exceptional cats with their exotic appearance, great intelligence and affectionate, curious character conquer one's heart forever.