Welcome to Cattery Lovely Savannah
We breed Savannah and Bengal cats on a small scale and are in love with these amazing cat breeds! They are incredibly beautiful, as well as sweet, energetic and playful. Good socialization is our top priority. Our goal is to raise beautiful and very sweet kittens, so their new owners can build a great long lasting bond with them!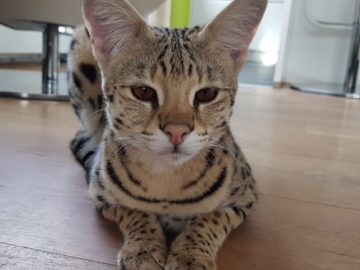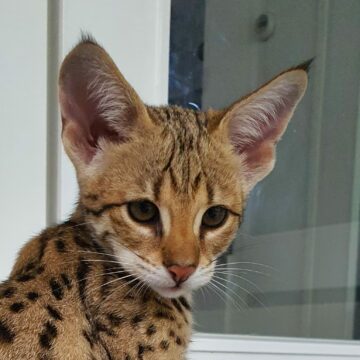 The cats live with us in our home or in the cat rooms next to our living room. They have the opportunity to go to a covered outside area which they really enjoy. They love each other's company as well as the company of our family.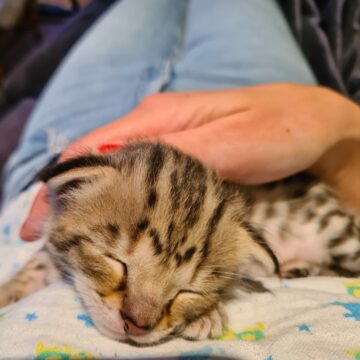 The high generation Savannah cats are our first love … but we are also highly in love with another breed, Bengal Cats! They have the size of a normal house cat, but they have a pattern that looks like a Clouded Leopard and get very attached to their owners!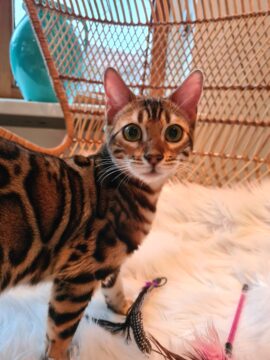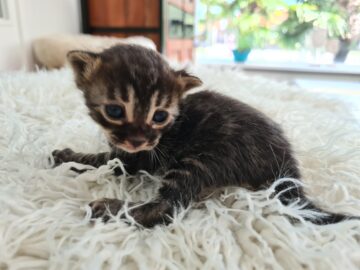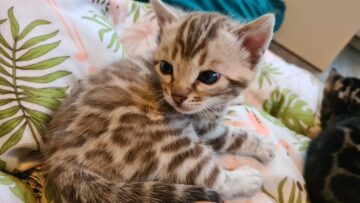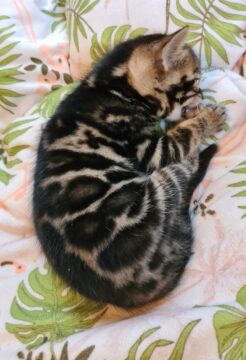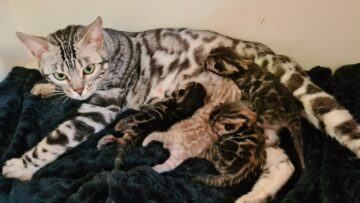 We currently have a litter of 4 Bengal kittens ! 
There are 2 brown tabby spotted females, one brown spotted tabby male and one snow mink spotted male! The mother is A/A and the father Apb/a, so the kittens could carry for charcoal (Apb).
Photo Gallery
Our motive? It is the love of the Savannah cat.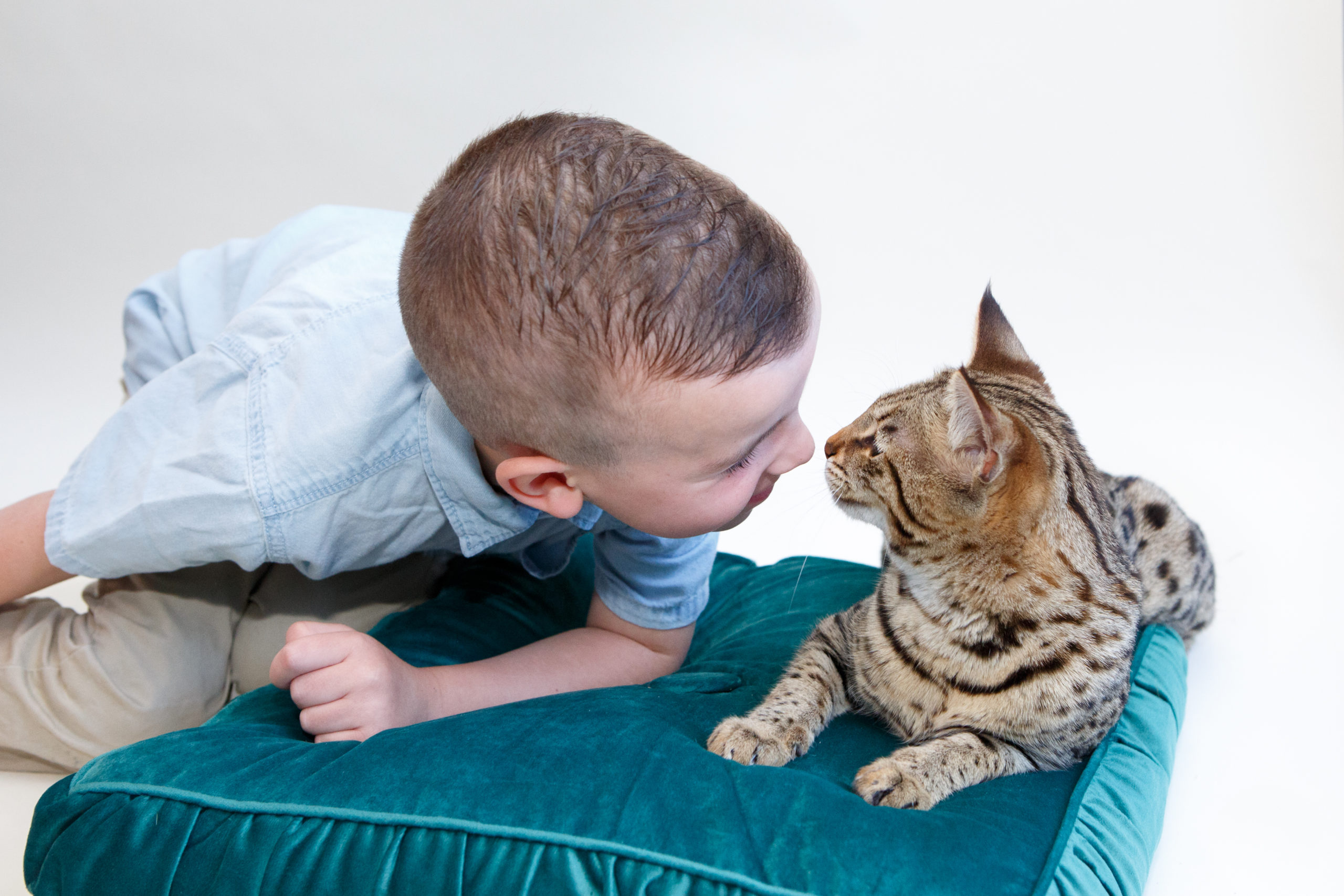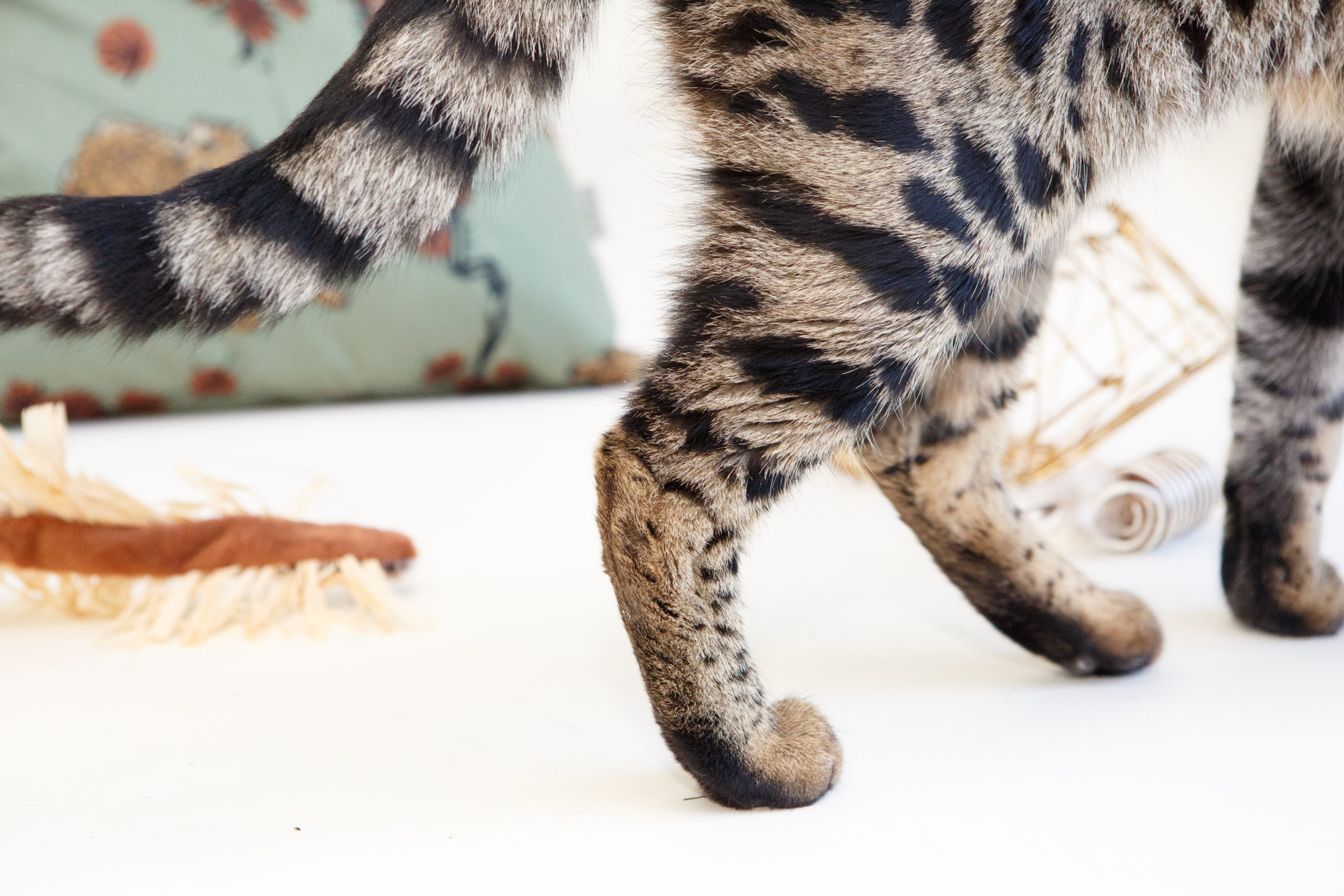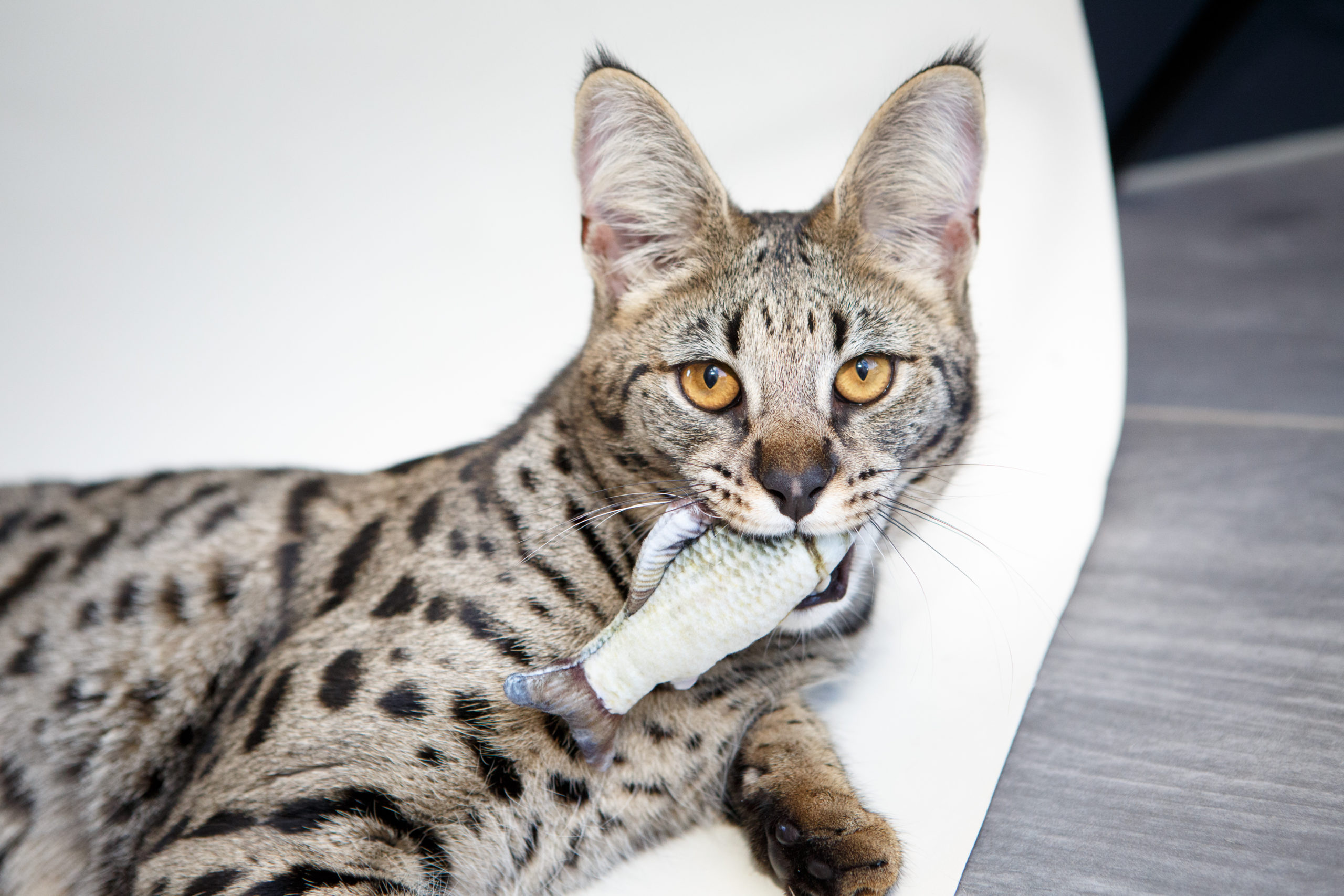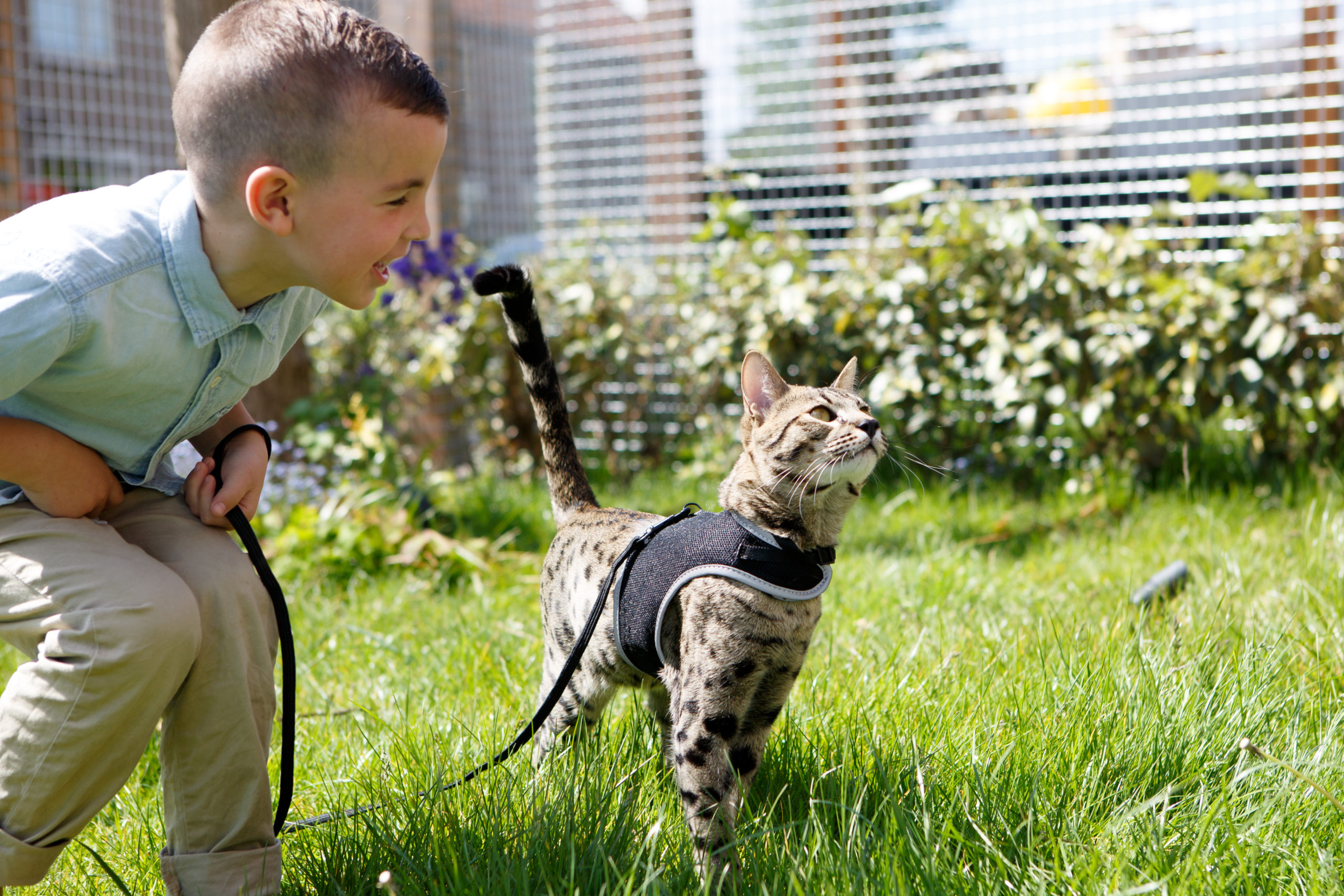 More photos
Breeding Standards of TICA
We breed Savannahs in a responsible and healthy way according to the breeding standards of TICA. In our breeding programme we only use healthy cats, which have been exposed to extensive medical and genetical examinations. We do not cross Savannahs with other breeds, and try to improve the breed. The perfect look we strive for with as many characteristics of the magnificent ancestor of the Savannah: the serval! Two of our Savannah cats happen to carry the gene for the colour blue spotted tabby! Though this is a non-standard Savannah colour according to TICA, we are very excited to welcome stunning blue kittens once in a while!
Extensive medical and genetical research
We breed in a responsible and healthy way
The perfect look is our goal
Kittens
At this moment we are specializing in breeding Savannah-generations F2, and we also breed Bengal kittens! For more information about the different generations of Savannah Cats, go to Generations.
We have got 4 beautiful Bengal kittens born om November 6th 2023!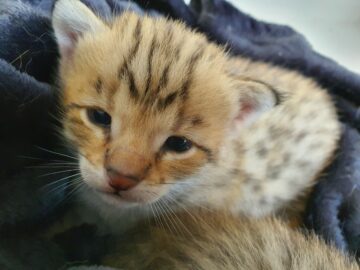 Savannah F2
Gorgeous and intelligent big cat who always wants to be with you.

Savannah F3
Stunning and smart family cat with a lot of energy.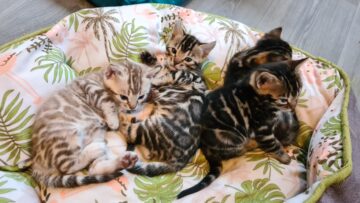 Bengal Kittens
Beautiful, cuddly and active pet.
WE HAVE GOT KITTENS RIGHT NOW!
Daily running of the cattery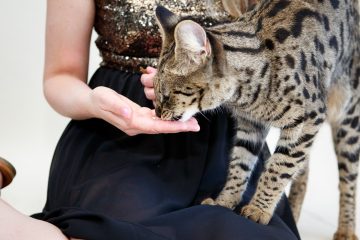 The daily running of the cattery is carried out by me – a 34-year old woman with a great love for my family, cats, and many other animals. Although it is quite expensive to take good care of my pets, the Savannahs and bengals are my greatest hobby and make life extra joyful. My wonderful husband supports me whenever he can with my extraordinary hobby, lol!
I am in possession of the certificate Professional Competence of keeping Cats and dogs. I have completed my internship, as well as my theoretical and practical tests with good results.
My two young children have grown up with the Savannahs from a very early age and love to play or cuddle with them, and our small baby will grow up with them as well.
We all are enchanted by the Savannahs – how could it possibly be different? These exceptional cats with their exotic appearance, great intelligence and affectionate, curious character conquer one's heart forever.