Do you want to find out if there are any kittens available? Please contact us now!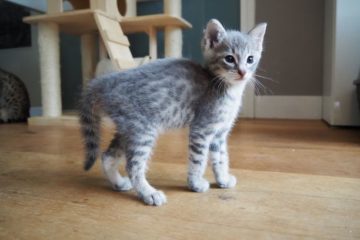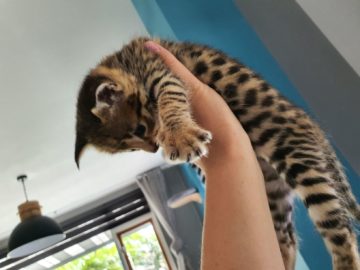 Kittens may go to their new home from twelve weeks old onwards. Kittens going abroad have to wait a bit longer, because of the obligated rabiës-vaccination.That will take some more weeks, depending on the regulations of the other country.
For me it is important to get to know the future owner of a cat or kitten to help me indicate if the Savannah will go to a good home. When in am not quite certain about the future well-being of the cat, I will keep the right to refuse to sell without giving a specific reason. Selling my kittens as quickly as possible is not my aim: I want my kittens to end up in a suitable new environment, so both the Savannah as the new owner will be as happy as possible.
At this moment there are no adult retired cats available.
Availability